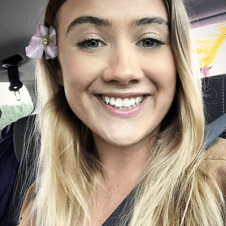 FXC Intelligence at Finovate Fall 2022
Earlier this week, FXC Intelligence CEO and founder Daniel Webber joined the world's fintech leaders in New York for FinovateFall 2022.
Daniel was joined on stage by Alex Holmes, MoneyGram Chairman and CEO, to discuss how the cross-border payments industry must disrupt itself to adapt to new consumer needs – something that has been a particular focus for MoneyGram in recent years.
Giving some insight into how MoneyGram built and scaled an immersive digital experience for its consumers before the pandemic hit in 2020, Alex explained the importance of evolving the company's product as its customer base grows and changes and what MoneyGram is doing to drive the next shift in cross-border payments.
With our unique insights into cross-border payments, FXC Intelligence data can be used to easily identify these key trends in the market to help our clients update their business strategy accordingly.
Daniel and Alex also discussed how global money movement is changing in the digital age – currently a big trend in the market. We'll continue to keep a close eye on how this progresses and will always share new findings in our weekly newsletter on cross-border payments, the most read in the world of its kind.
Further information
FXC Intelligence is the industry leader in cross-border payments data and intelligence.
The world's biggest banks, payments and big tech companies use our critical data to make vital decisions that shape their day-to-day operations, product development and strategy.
We track price and market fluctuations as they happen and update our dataset at high frequency, giving our clients the competitive edge they need to stay on top in a rapidly changing market.
Our clients can also access datasets on card and ecommerce pricing. In addition to this, we provide cryptocurrency costs and market data, in recognition of its growing significance in the global payments mix.
Our data gives us a unique understanding of cross-border payments, and we share our analysis and insights every week with subscribers to our newsletter, the most widely read in the cross-border payments market globally. Interested and want to find out more? Sign up to our newsletter here.