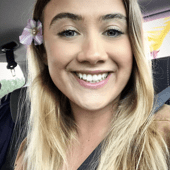 What do our employees think of FXC Intelligence?
As a small but rapidly growing company, we want to make sure that FXC Intelligence is a great place to work that supports, appreciates and rewards its employees.
This week, we looked at the results of our anonymised employee survey about how we're performing as a company, to see what we're doing well and where we can improve. With a 100% response rate, we can be sure that this is a fair snapshot of how our employees really feel about FXC intelligence.
We're pleased to report that overall, our employees think we're a great place to work! Our Employee Net Promoter score, which shows how likely employees are to recommend FXC intelligence to a friend or colleague, sits well above the tech industry average and even above what is considered an 'excellent' rating: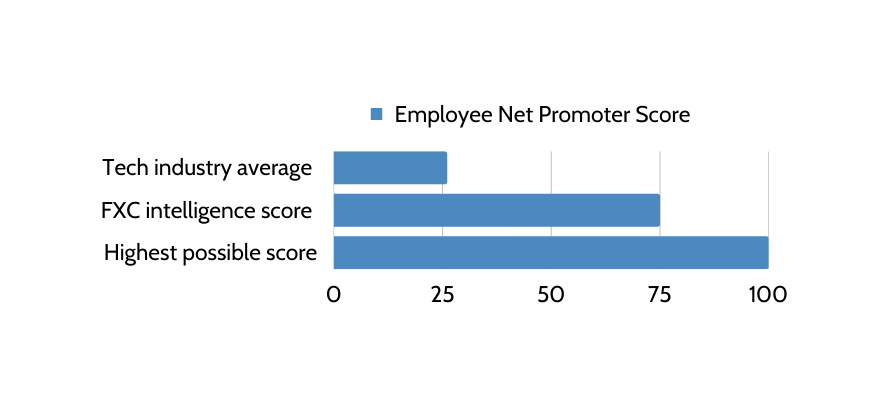 So what are we doing right?
Time and again, it was clear from the survey responses that our people make FXC Intelligence an attractive place to work.
Across the board, our employees agreed that we have a great network of managers who make them feel supported and cared for, with our employees saying this was reflective of FXC Intelligence's values of trusting and investing in our employees.
Other areas that were identified to be particular strengths included:
Flexibility around where our employees can work from
Autonomy for employees to decide how to do their work
Challenging and interesting work
Freedom of opinions, which are sought out, listened to and acted upon
And a few of our employees left comments saying they liked our social, friendly and supportive company culture. See here [LINK] for a look at our latest company social where we tried our hands at making cocktails and mocktails.
We're so pleased that we're doing these things right, and the proof is in the pudding with most of our employees saying they would very likely stay at FXC intelligence if they were offered the same job elsewhere: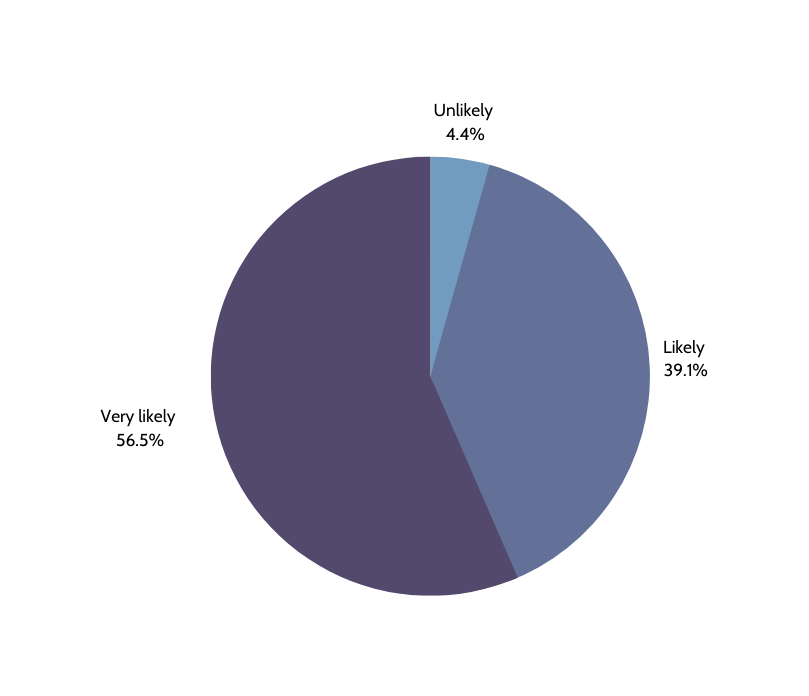 Whilst we can wax lyrical about the things we're doing well, it's most important that we work on the things we can improve.
Our employees have asked for a clear and defined career framework and further encouragement of personal development.
That's why we have launched our career progression framework, which will roll out in the coming months. And looking ahead to 2023, we will be reviewing our quarterly review process and continuing management development, as well as reviewing salaries and rewards.
So if you like the sound of what we're doing at FXC Intelligence (and our fabulous socials) check out our vacancies here. We're growing rapidly so keep an eye out if you don't see a role for you just yet – we have big plans coming for 2023 and will need your help achieving them!